Sila gunakan SERVER yang lain di bahagian OPTION sekiranya server yang utama tidak berfungsi.
Naruto Shippūden Episode 109
Counterattack of the Curse Mark
The Sealing Team prepared to start sealing the Three-Tails and tell Sai to take Yūkimaru somewhere safe, but he gets attacked by Kabuto's men. Kabuto meanwhile prepares his plans while Lee, Tenten, and Kiba are also attacked. Rinji finds his men and converts them back to his side, ordering them to attack the Sealing Team; they're stopped by Kakashi, Yamato and Shino. Rinji then makes Yūkimaru eat the pills to control the Three-Tails, which Naruto and Guren learn about.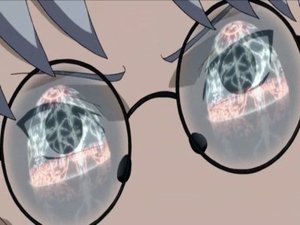 May. 14, 2009
Naruto Shippūden season 5